With Mikko Seppinen and Olle Bengtström

A 10-day retreat offering you the opportunity to explore your yoga practice further, on and off the mat. In addition to deepening an established practice the retreat gives inspiration and practical tools to build up a daily practice, or re-establish a regular practice after a break. You will leave this retreat renewed, recommitted, and rejuvenated.
The retreat includes: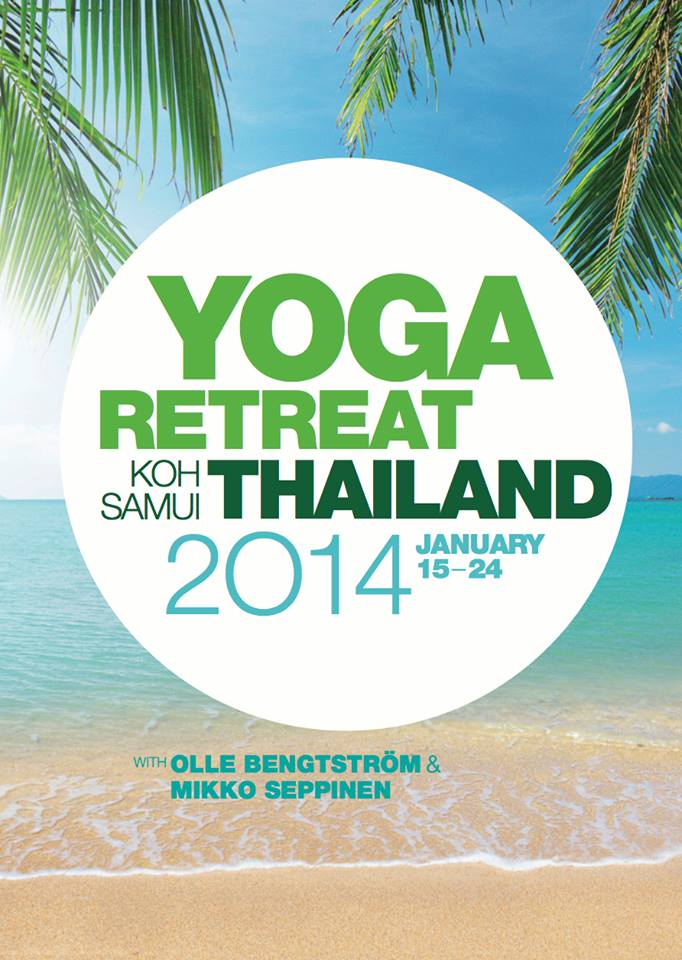 Morning Ashtanga yoga Mysore style practice and guided asana sessions
In-depth afternoon workshops about techniques and philosophy of yoga
Discussion and Q&A
Meditation and pranayama sessions
Fully equipped accommodation with AC
Full, delicious and healthy brunch and dinner buffets
Mineral drinking water
Herbal steam room
Salt water swimming pool
Wi-Fi internet
Add to this a peaceful environment surrounded by beautiful nature. The overall workshop experience at Samahita Yoga Thailand is restorative and invigorating.
Read more about Olle and Mikko.
Prices:
Early bird price (full payment before October 31)
Share Two-Bedroom Loft: € 1.200
Semi Private Room (shared bathroom): € 1.340
Single Room: € 1.490
Total payment after October 31 but before November 30 + € 100
Total payment after November 30 + € 200
Registration:
Gallery 2013