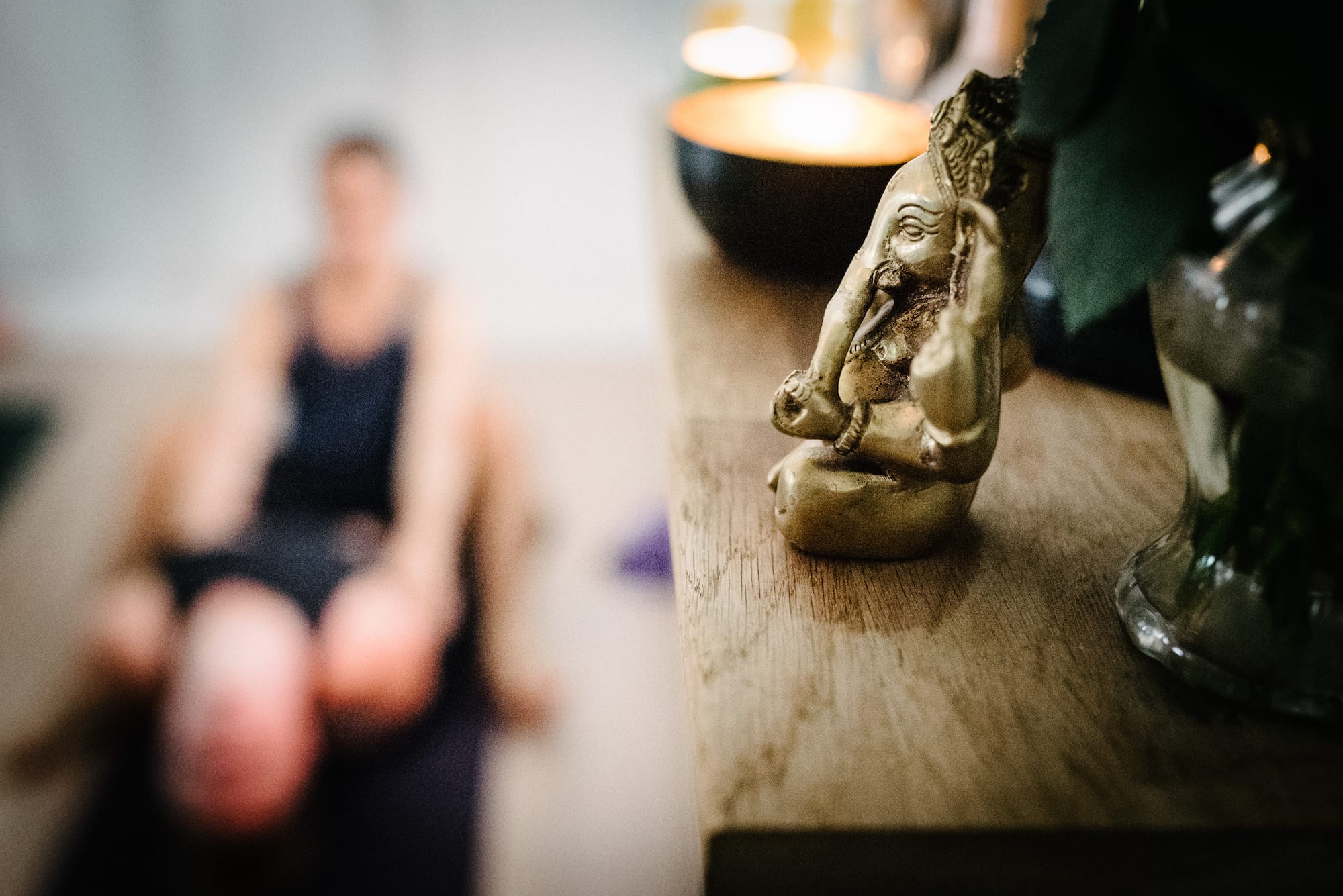 'Hip Hip Hooray' – workshop with Helena 
Sunday March 31st at 12 – 14
Hips are the junction between our upper body and legs. Tight hips can cause many issues not only in our hip joints but also in our knees, ankles, lower back, spine, and shoulders.
In the practice of yoga the hip-opening poses can be challenging, but they offer a variety of physical and emotional benefits. Working intelligently with hips can bring a strong sensation of energy and rejuvenation, and even offer a great emotional release.
In this workshop we will:
Explore hip-opening postures that promote awareness and the sensation of mobility in the joints.

Create a greater understanding of the anatomy of hips and will use standing and seated postures to increase the range of motion.

We will have an in-depth look at some of the key hip-opening postures of Astanga practice and how to perform them safely.
The workshop is suitable for all levels from beginners to advanced
practitioners, as there are always options to lessen or increase the challenge.
________________________________________________________
'6 poisons in the heart' – Q & A workshop with Oona and Helena,
Saturday April 13th at 12 – 14
We come to our mats to do our fysical training as often as possible and preferable 6 times a week. So why are we doing this? This is the question and talk we would like to focus on in this Q & A workshop (Questions and Answers).
In the tradition of Ashtanga Yoga (8 limbs of yoga) we often refer to Patanjali's Yoga Sutras as the philosophical foundation of our practice. Through 2 of the 8 limbs, Yamas and Niyamas we will take a closer look at the guidelines on how to relate to ourselves and others. 
Pattabi Jois often mentioned the 6 poisons in the heart, that keeps us distracted from doing our daily practices and emphasised the importance of purifying these poisons with asana practice. The 6 poisons are; Kama (lust), Krodha (anger), Moha (attachment), Lobha (greed), Matsarya (jealousy) and Mada (pride). In an ideal world the practice can facilitate the inner journey to get to truly know ourselves and may lead us to the experience of true liberation.
When we practice Ashtanga yoga over a long periode of time we cultivate our inner awareness to work on ourselves which then can assist the light of our inner natural being to shine through. 
We will open up a dialog on how the threads of wisdom can be understod to develop spiritual stamina. For example when a problem occurs we dont react out of emotions but out of wisdom, and we can walk the path of yoga and bring it into our daily lives.
___________________________

_____________________________
Yoga on and off the mat – Spring retreat in Finland with Mikko, March 22-24 2019
Welcome to an inspirational, fun and uplifting weekend retreat in the waking Finnish spring! This is a special opportunity to submerge into your practice on and off the mat in the magical spirit of Tuomiston Kartano, a beautiful old manor standing on a high hill overlooking an authentic Finnish lake scenery.
In addition to enjoying the unique atmosphere, delicious food, good company and beautiful surroundings, this retreat focuses on the essence of Ashtanga and any classical yoga system: subtle workings of the breath and other foundational tools to cultivate the state of peace, calm and joy.  Yielding everyday commitments and distancing yourself even just for a few days from the daily grind, gives you the chance to regain a renewed and positive perspective towards life.
________________________________________________________

Workshops with Mikko Seppinen in May
Pranayama and beyond, Wednesday May 8th 17-18.30
Breath is the most vital process in the entire body. This workshop helps us to better understand our breath and provides tools to move towards the fourth limb of yoga: pranayama. You will learn a basic pranayama routine, that can open the door to new possibilities within the yoga practice. In addition to learning and practicing the basic techniques, the philosophy of pranayama as a path to meditation will be discussed.

Finding peace and simplicity, Thursday May 9th 17-18.30
Our senses are constantly being stimulated and our focus going outward. To achieve progress in yoga we have to focus inward. To do this, we can use the vinyasa and tristana methods. In this class we'll take an in-depth look at these foundational elements of Ashtanga yoga practice, so that they can blossom into an integrated yoga practice – and ideally help us return to a life of peace and simplicity in a world of growing complexity.
Price: 200 kr per session.
Venue: Oona's home shala at Reventlowsgade 8, 3 / 1651 København V