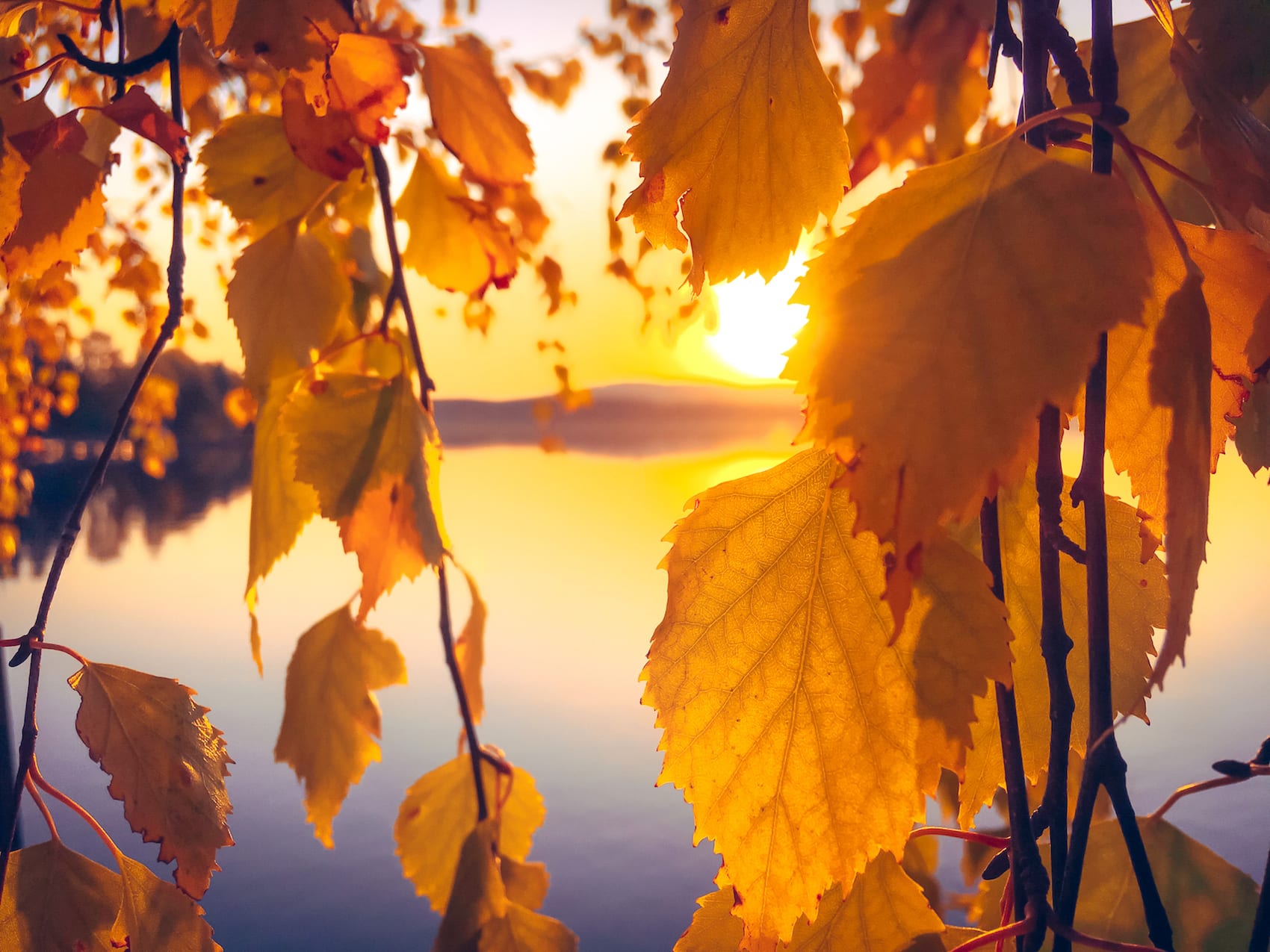 Welcome to an inspirational, fun and uplifting Ashtanga yoga weekend retreat in a colourful Finnish Autumn! This is a special opportunity to submerge into your practice in the magical spirit of Tuomiston Kartano, a beautiful old manor standing on a high hill overlooking an authentic Finnish lake scenery.
In addition to enjoying the unique atmosphere, delicious food, good company and peaceful surroundings, this retreat focuses on the essence of the Ashtanga system: subtle workings of the breath, vinyasa and other foundational tools. The program is designed to help us reach a more peaceful state of mind and reducing stress. Yielding everyday commitments and distancing yourself even just for a few days from the daily grind, gives you the chance to regain a renewed and positive perspective towards life.
About the venue
The roots of Tuomisto manor stem from the 1500s and its unique spirit has been forged over many generations. One of the biggest cities in Finland, Tampere, is only 40 km away, to which there is easy flight, road and rail connections.
The manor has gone through a major transformation in 2016-2017. From being a private residence, it has become a retreat centre for the advancement of well-being, in caring hands and heart of Mikko's long-term friend Tuuli. Manor's soul always ensures a peaceful and uplifting experience. The benign spirit of Kalle, the resident ghost, and the zen-master Yoda the cat, also play their role in creating a magical atmosphere.
About the retreat
We will gather together on Friday afternoon and start with a light and grounding breathwork and asana session. We will start both mornings with a moment of silence followed by Ashtanga Yoga Mysore style practice. In the small group each student will be individually supported. Afternoon classes will focus on pranayama, theory and deepening your relationship to the yoga practices.
Since we are in Finland, we'll have a traditional sauna heated, together with a hot water tub, on Saturday evening.
All levels with an established practice are welcome. Teaching will be in English.
Schedule
Friday
15- Arriving
17-19 Welcome, get together and a light practice
19- Dinner
Saturday
7.30-9.30 Day opening, meditation and Mysore practice
9.30 Breakfast
13 Lunch
15-17 Afternoon workshop (pranayama, philosophy, living yoga off the mat)
17.30 Dinner
18- Sauna
Sunday
7.30-9.30 Day opening, meditation and Mysore practice
9.30 Breakfast
13 Lunch
14-16 Afternoon workshop (pranayama, philosophy, living yoga off the mat)
16- Snack and good bye
What's included
Accommodation in 2-4 person cosy rooms
Delicious vegetarian breakfast, lunch and dinner. Tea is served throughout the day. All meals are healthy, fresh and prepared on site
Full yoga schedule in a small group setting with plenty of individual attention
Sauna and hot water tub
Spacious and comfortable lounge areas in your use 24/7
Magical atmosphere, great company and amazing memories. Beautiful nature, with apple tree garden and lake just a stone's throw away
Price and payment
Price for the weekend retreat is 2900 DKK.
A non-refundable deposit of 750 DKK is required to hold your reservation. The balance is due and must be received on September 14th latest. If you cancel 14 days or less before the retreat start date, you will forfeit your entire payment. Please note: the booking closes September 15th!
Book early – there are only 16 spaces. First come, first serve!
How to get there from Copenhagen
Flight options
www.sas.dk
Copenhagen – Helsinki
Copenhagen – Stockholm – Tampere
www.finnair.dk
Copenhagen – Helsinki
Copenhagen – Helsinki – Tampere
www.norwegian.dk
Copenhagen – Helsinki.
Travel to Tuomiston Kartano from Helsinki by train
The recommendation is to fly to Helsinki and continue by train to Tuomiston Kartano. Train is generally faster and easier than the connecting flight and commute. There is a train station right at the arrivals hall in Helsinki Airport.
Take a train from Helsinki to Tampere. The journey takes less than 2 hours.
In Tampere change to a train towards Pori. Our stop is Karkku train station, around 30 minutes travel from Tampere.
Tuomiston Kartano is 10 minutes walk from Karkku train station
Price for a return ticket is approximately 25-30 €. Book as early as possible for cheaper rate. Tickets can be bought online on Finnish Railways website: www.vr.fi
What to bring
Bring your yoga mat, comfortable clothing, practice outfit, towel and your personal hygiene products. Check the local weather forecast here.