Since we opened in 2012, our schedule has remained steady, which confirms our experience that the Mysore space is a unique learning environment. However, based on the recent conversations that we've had with dozens of you, we want to answer your request and offer additional tools to help you create a steady Mysore routine.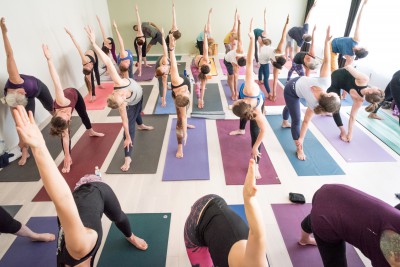 The 6-day a week morning Mysore program will remain as our crown jewel AND on Tuesday and Thursday afternoons from May 24th until the end of June, we'll introduce additional Led Half Primary series classes.
Afternoon Mysore classes on Monday, Wednesday and Friday will continue as usual, as well as our monthly Full primary class.
During the coming period, show up, try a class out, and give us feedback! Our aim is to keep developing with you, and to create a schedule that helps as many of you as possible to dive deeper into the Mysore practice.
Class schedule May 22 – June 30
Mysore
Sunday 9-11.30
Monday-Friday 6.30-9 (self-practice until 10)
Monday, Wednesday, Friday 16.30-19
Led Half Primary
Tuesday & Thursday 17-18.30
Led Primary
First Sunday of the month 9-10.45
(Pranayama 8.30-9)
Technique & Theory
Once a month – learn more
Intro to Astanga
Once a month – check the dates