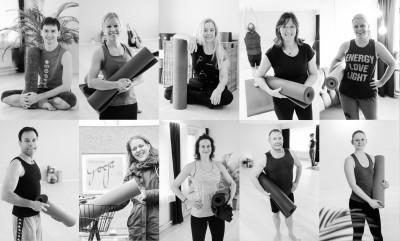 Without our students we wouldn't be doing what we love doing. We recently asked some of our dedicated practitioners to answer briefly why they started the practice of Mysore style Astanga yoga, what keeps them going, and how the practice benefits them.
Although their responses differ, they all point in the same direction: a regular practice enriches their lives in many ways. The common theme goes straight to the heart of Astanga: the asana practice straightens and strengthens us up, and in its essence it's a tool that enables us to go within, calm the mind and experience life from a wider, even happier perspective.
Meet Andrey, Anne, Auli, Björg, Camilla, Fabian, Jeanette, Leillah, Niels and Sanne here.