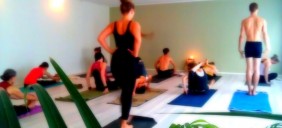 The Northern rhythmic cycle of nature is again taking a quick turn. We are now in mid-September and the first chill is in the air. The early mornings and evenings are turning darker, but the moments we share in the shala are becoming more and more magical, as more of you are coming, allowing your dedication and inner light to shine on. Thanks to your devotion, we have a lot of news for the coming months.
Read the latest Mysore Yoga CPH newsletter here.
If you want to receive our newsletters in the future, please sign up to stay in touch here.
More news from Mysore Yoga CPH in November!