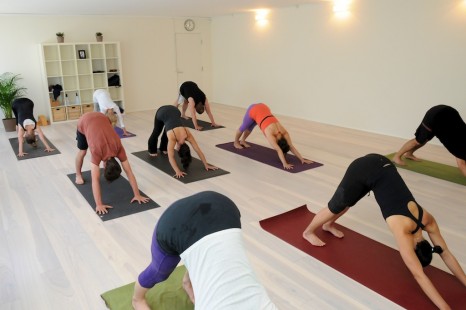 We'll get started with our new, fresh, upgraded and fuller-than-ever-before schedule August 5th. Mysore schedule remains the same as before the summer, but we'll have new addional classes:
Guided classes on Tuesday and Thursday at 19.15. These classes are designed for those who have completed the intro course or started Mysore style, and want to have an additional boost to develop an individual practice. You will be counted through the basic practice, but also encouraged to memorize the sequence. Please note that the Thursday class is on the schedule already 21/6-19/7. Read more.
Every first Sunday of the month there will be a Guided Primary series class at 9. Class is available to everybody. If you don't practice the full series you just stop when you reach your last posture. The first class will be 5/8.
Breath work and pranayama will be on Sundays at 8.30.