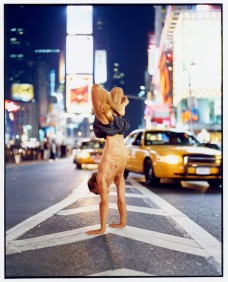 Petri Räisänen is an internationally known and respected Astanga yoga teacher. He is co-owner and director of Astanga Yoga Helsinki, one of the world's largest Astanga yoga shalas, and author of  two Astanga books as part of his ongoing pilgrimage into yoga's inner world.
Petri focuses on integrating healing and therapy with yoga, meeting student's individual needs and guiding their progress. His friendly, relaxed behavior and intuitive perception give an open, energetic and meditative atmosphere to his classes.
Petri's Mysore teaching gives you an opportunity to experience the wholeness of the practice, and his teachings aims to lead to an experience of deep concentration (pratyahara) and meditation (dhyana).
In addition to Astanga yoga teacher Petri is, for example, a folk healer, punk rock vocalist, throat singer, spritual anarchist and a father.
The workshop is part of the one year celebration of Mysore Yoga CPH. More information to follow later.