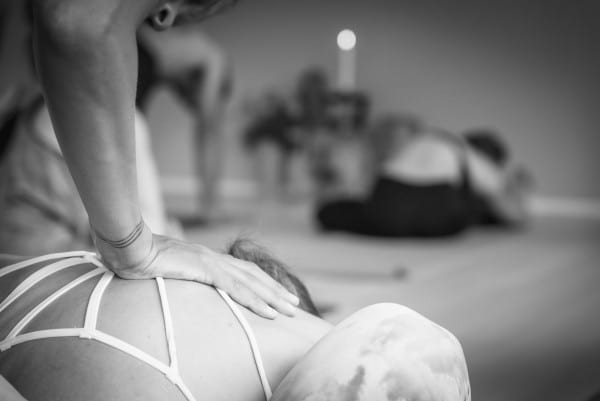 These additional theme-based classes cover technical and philosophical aspects of the practice of Ashtanga yoga in a practical and down-to-earth manner. The aim is to give additional tools to practice intelligently, with mindful awareness. By switching off the auto pilot and understanding the technique, purpose and context of what we do, we can ideally focus our inner gaze on ourselves and find an internal shift to presence.
Yoga Lab: Back to basics, January 21st at 12-14.30
Astanga yoga utilizes a three-fold approach called Tristana. It consists of correct breathing technique, the posture/asana and dhristi, gazing point. Through this method practitioners develop control of the senses and a deep awareness of themselves. During this session we'll take a look at the foundational elements of the practice, so that they can blossom into an integrated yoga practice. Everyone is welcome! Price 200 kr.
Yoga Lab: Primary Series trouble-shooting, February 18th at 12-14.30
In this workshop we will look at a selected themes within the Yoga Chikitsa practice. We will explore the 'gateway' poses and refine some of the vinyasas for a more in-depth look at this therapeutic series. Special attention will be given on how to work with tight hips, as well as how to protect your shoulders, knees, and lower back as you develop your practice. This class is for everyone. Full primary series practice is not a requirement. Price 200 kr.
Yoga Lab: Dynamic transitions, March 18th at 12-14.30
This class will provide techniques to access the sometimes daunting part of the Ashtanga system, the jump-back and jump-through. They run like a thread through the seated postures and link them together. This class will explore techniques to build strength and stamina for this transitional element of the practice. We will also experiment with jumping into and exiting out of other postures. Join us for some challenging fun! Open for all levels. Price 200 kr.