Olle Bengtström from Ashtanga Yogashala Göteborg will be teaching together with Mikko in afternoon Mysore class on Friday August 15. On Saturday August 16 they'll teach an additional Mysore class 9-11.
After the Saturday Mysore Olle will teach a special class about the background and philosophy of Ashtanga Yoga. The class time is 11.15-12.15 and it's free for everybody. Tea and cookies are on the house.
Olle has been studying Yoga Sutras and other yogic text under the guidance of Dr. M. A. Jayashree and Sri Narasimhan for almost a decade. These studies have opened him a new gateway to the ancient wisdom, the very core of Ashtanga yoga, from which he draws tremendous inspiration and guidance.
You can meet Mikko & Olle also in Thailand Retreat 2015.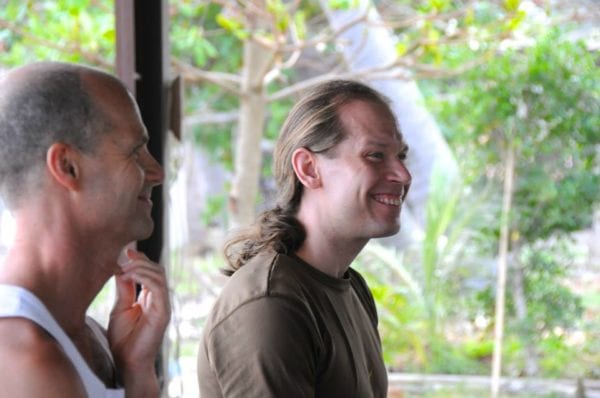 Mikko & Olle teaching in Thailand Retreat 2014